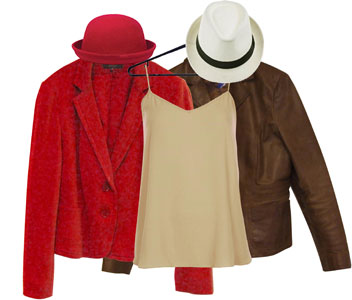 After we have discussed with you your lifestyle, work and leisure pursuits we will show you how YOU can always look stylish and reflect your own unique personality.
We will:
Identify your body shape.
Work through your wardrobe and show you what is working and what isn't.
Show you how to put together outfits from your existing wardrobe.
De-clutter and re-organise your existing wardrobe into a capsule wardrobe.
Tell you what to purchase to complete your capsule wardrobe.
Show you how to accessorise.
Discuss hair, makeup and eye wear.

Consultations last three hours.